It may be astounding to learn that there is an 18th-century watermill that is still in working order, but there it is, in Hertfordshire. It's the Green Mill and Museum. There are more than one buildings on the property, with a variety of different gardens that give visitors the opportunity not only to view a piece of history but check out the three galleries and the beautiful gardens.
The museum even offers refreshments at the shop and it is possible to have a picnic in the gardens and have a cream tea, served only on Sundays.
Galleries
Of course, you will want to see the mill in action, but then you must take some time to stroll through the three galleries that are home to artifacts that were found locally from the time of Roman rule until today. The museum boasts many different activities for children from sheets to color, to playing with toys, and to playing dress up. Along with this, the museum offers special exhibitions throughout the year that is changed are a regular basis.
Mill Green Jubilee Garden
The Jubilee Garden is right beside the museum and the mill and was created to honor Queen Eli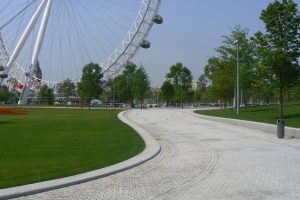 zabeth II, so the design offers Tudors. The garden is along the river so it is a great place to have a picnic in the summer along with herb beds and flowers for an aroma you will never forget. The Knot Garden was created in 1577 and a Thomas Hill design was his inspiration, which is similar to the heraldic badge of Duke of Buckingham's. The gardens are open to the public during the same time as the mill, so please watch out for holidays when the museum may be closed.
Special Events
Throughout the year, the museum offers various programs and events, so you will need to check the museum's schedule to learn when these programs and events will take place.